Watch the UEFA Euro 2021 at a Wadworth pub
Our teams have been busy setting up the pubs with screens indoors and out (under our stretch tents) to create the best experience for you. Remember to book at one of our pubs and enjoy the month-long tournament with us between June 11th - July 11th.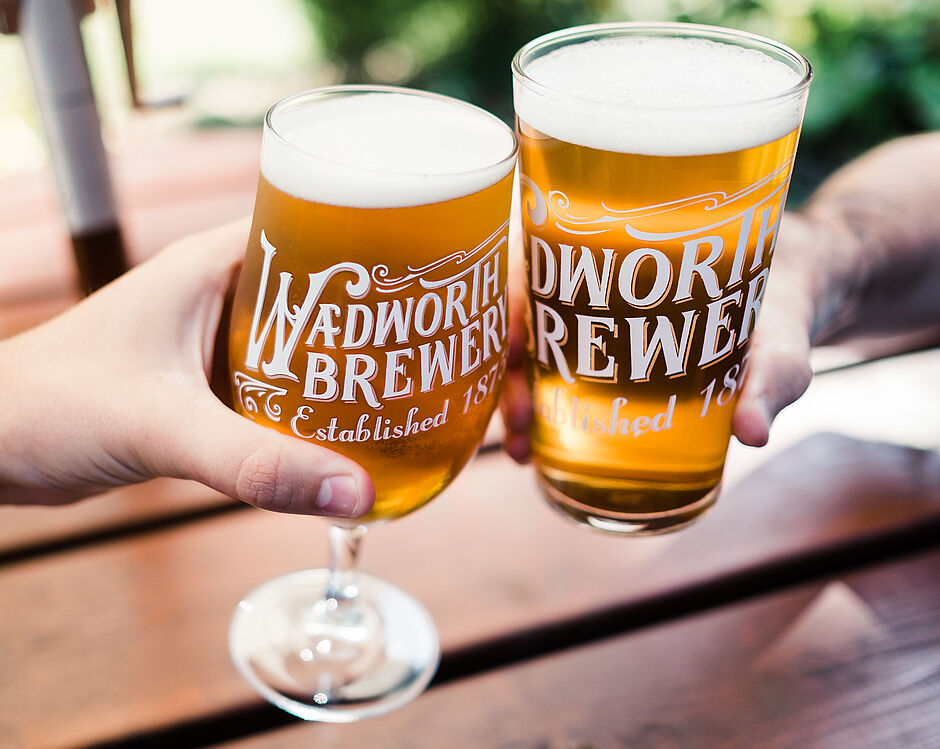 We can't wait to celebrate a month of football with you!
Take a look at the list of managed pubs who are showing Euro 2021 matches:
For information on Euro 2021 showings in pubs run by our Business Partners please contact them directly.
We have put measures in place to keep you and our teams safe and we appreciate you adhering to the guidelines. Please have a read of the below ahead of your visit to any of our pubs:
Bookings
Booking is highly recommended for both drinking and eating to secure your space as capacity is limited due to social distancing.
Rule of Six or Two Households
We can accommodate tables up to 6 people maximum. The time a table can be booked for might be restricted, please check when booking.
If your group is larger than 6 you may be able to make separate bookings in separate names if tables are available. To reiterate, tables cannot exceed 6, guests cannot mix between tables and all furniture must be kept in place
Groups of 6 may be from multiple households
Face Coverings are Mandatory
All customers must wear a face covering when entering our premises (this applies to our pubs, hotels and gardens when not seated). Face coverings can be removed when eating, drinking or in your hotel room (Government exemptions apply)
Our front of house team members will also be wearing a face covering
Test & Trace
Every member of your party must give their contact details when entering the pub or garden. This is a legal requirement and we will refuse entry if these details are not given. This can either be done by using the NHS Test & Trace app or by giving us your details to be recorded in our Test & Trace system. Your details will be stored securely and then destroyed after a 21-day period
Other changes we've made and safety measures in place
The host will take you to your table - there is no service at the bar, we will serve you at your table
There is social distancing signage and sanitiser points throughout the pub and outside. Entrances and exits are clearly signalled to enable you to enter and leave safely. Please follow this
Our managed pubs have gone cashless. You can pay with a card or through your mobile. Contactless is £45
Children need to be with you at all times
We appreciate your help in adhering to our guidelines (which are in line with government policies) to ensure the safest and most enjoyable time for all our guests and our team. Stay safe and see you soon!