The deliciously zingy Bishop's Tipple was created to celebrate George Reindorp's appointment as the Bishop of Salisbury in 1973. He was a big fan, describing it as "a temptress with its pale golden hue and soft after palate."
A strong ale, Bishop's Tipple boasts aromas of toasted malt and spicy hops on the nose. Deceptively light in colour, it has a strong flavour balanced with a zingy hop bitterness and a long clean finish.
Five different hops make up this punchy, powerful ale, including Goldings, Styrian Goldings, Saaz, Target and Galaxy combined with Pale Ale malted barley.
With an ABV 5.5%, it is available in cask-conditioned bottle. You can also buy Bishop's Tipple in our online shop – a must-visit for any real ale fan.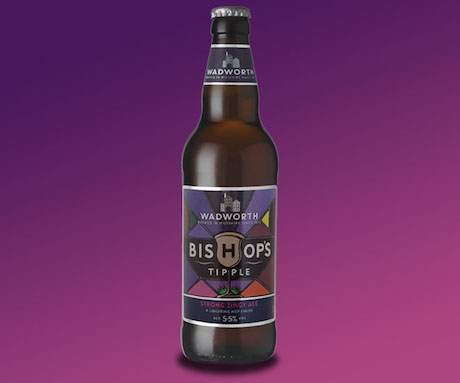 Did you know?
Bishop's Tipple is an award-winning beer, receiving Silver at Taste of the West Awards 2016, as well as a silver medal at the International Beer Challenge 2015.