We think our craft stout, Corvus, is head and shoulders above all others in the market and customers certainly agree, with Corvus emerging victorious in the 2015 Wadworth consumer taste panels.
Carefully crafted at our Wiltshire brewery, Corvus is distinctly smooth, with a subtle aroma of roasted malt and coffee, and a creamy bittersweet finish boasting excellent drinkability.
Available all year round by keg, it has an ABV of 4.1% and is served chilled with a thick, creamy head. Beer geeks will love the brewing process - Corvus is nitrogenated to give its creamy head and velvety texture. It's made with pale ale malts combined with flaked roasted barley alongside amber and chocolate malt, which gives it the dark rich flavour.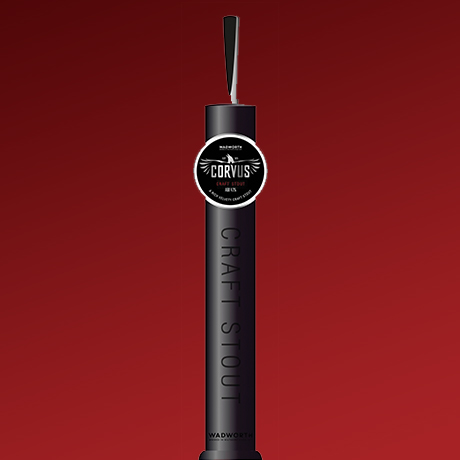 Did you know?
Corvus is the Latin word for 'this bird'. When we brew Corvus, the malty aromas linger in the skies above the brewery attracting birds from across the country, particularly the raven – seen as the most intelligent bird species.