Brewer's notes:
"The zesty aromas overlay a heart of classic hoppiness and is a perfectly refreshing golden ale served chilled, with a crisp finish." Rob Jacobson, Head Brewer
For the beer geek – Horizon ingredients:
We use five hops in Horizon; Fuggles, Styrian Goldings, Cascade, Centennial and Mosaic. Flaked Barley, Caramalt and Pale Ale malt are also used to create this golden beer.
What do you need to know about Horizon Chilled:
Although the same Horizon cask liquid, it is passed through a chiller so that it is served at 8 degrees (Horizon served at 12 degrees). As a chilled product the liquid will taste crisper, light and refreshing.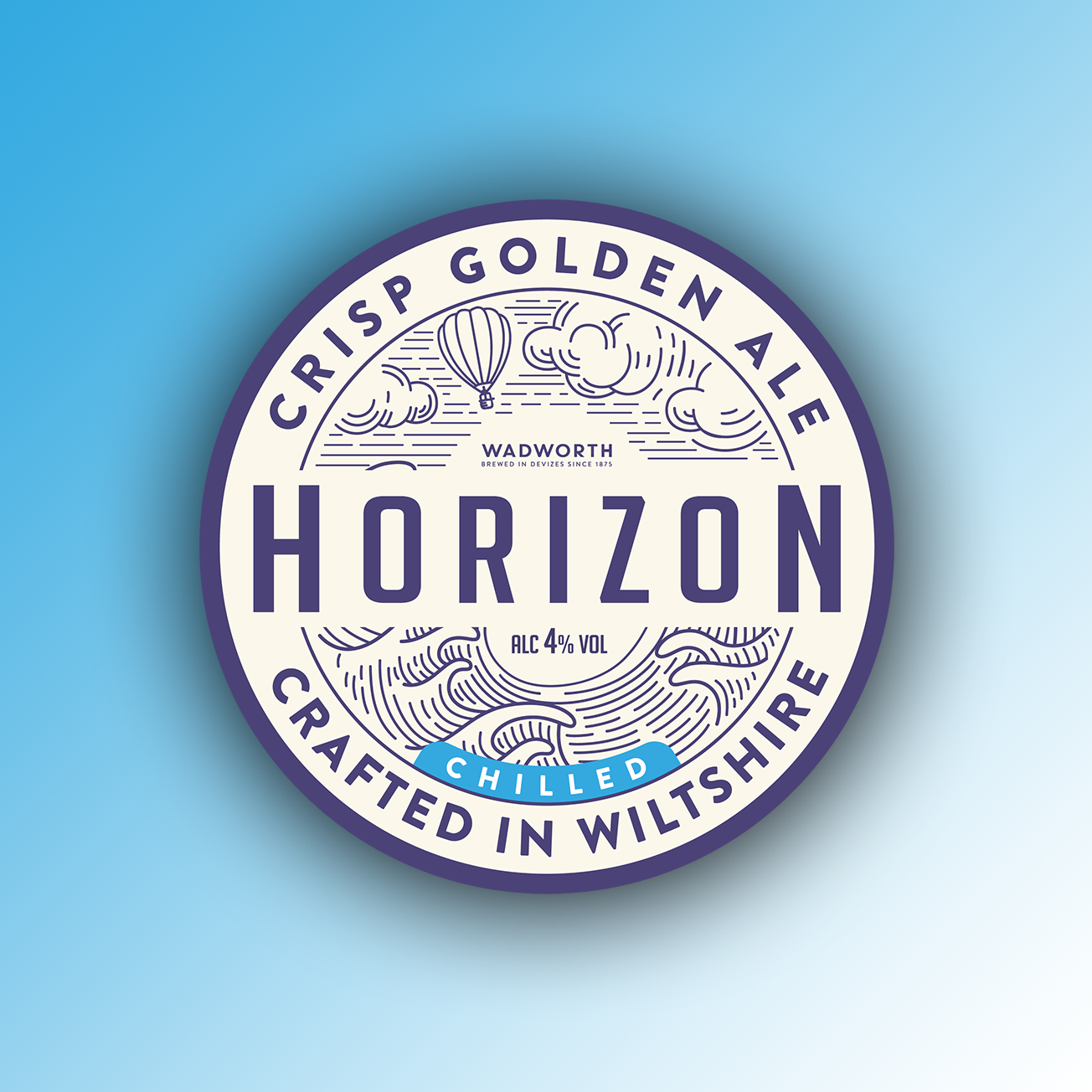 The Horizon story:
Horizon is inspired by the young Henry A Wadworth, the founder of Wadworth who was in his day, an adventurer. His first hot air balloon flight was one such quest which although it ended with a crash landing on a beach in Poole, Dorset, showed his pursuit of adventure.