Wadworth Game of Stones
BREWED IN THE ENCHANTED HEART OF WILTSHIRE
Abv: 3.8%
Available: From Easter
Format: Keg
BREWER'S NOTES:
A thirst-quenching and truly satisfying golden ale with a sessionable
abv and hidden depth of flavour. Spicy, tangy aromas are met with
earthy tones on the palate. Full flavored, but with a clean finish.
FOR THE BEER GEEK - OUR INGREDIENTS:
This beer is built on a foundation of wheat, Pale Ale malt and
Caragold, topped off with Challenger, Cascade and Styrian Goldings
hops.
TASTES GREAT WITH:
Fatty meat (i.e. belly pork, black pudding, pork pies), BBQ
chicken, tomato-based Italian dishes.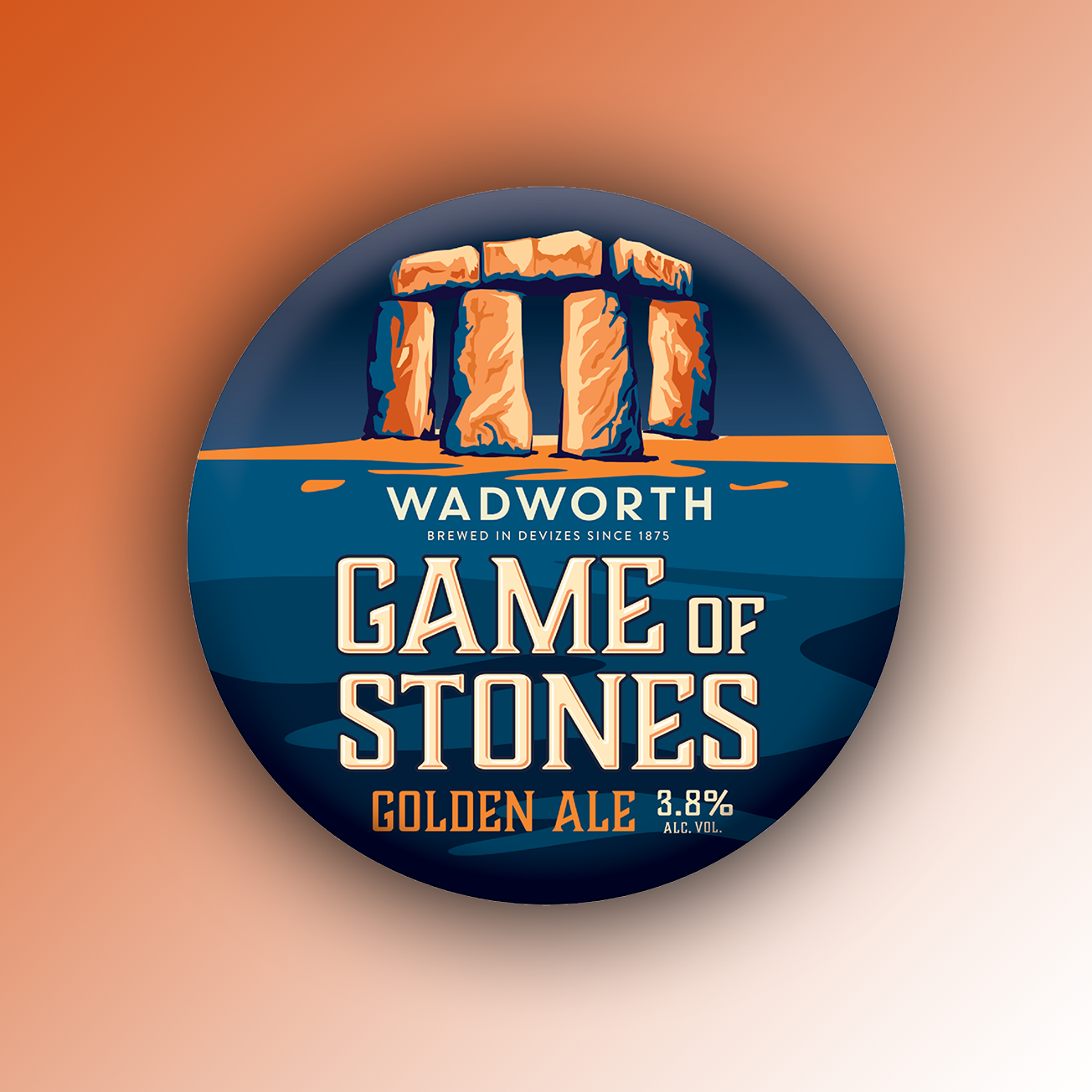 DID YOU KNOW:
Wadworth brewery sits at heart of Wiltshire, the mysterious land of stone circles and ritual. We're a stone's throw from Stonehenge, and we've brewed this sessionable golden ale to celebrate our heritage.