New look on the Horizon for Wadworth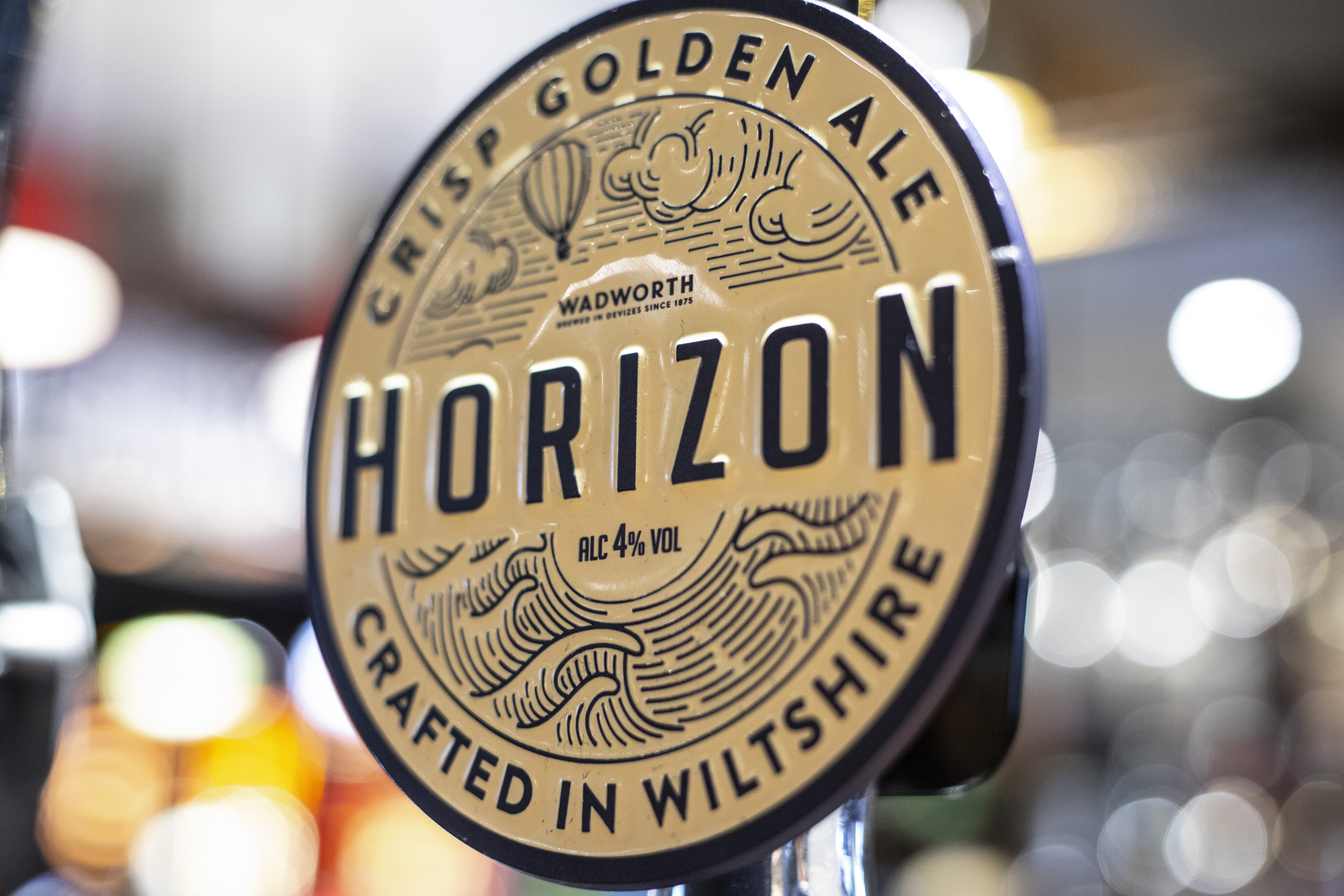 Horizon gets a brand new look
Wadworth, the independent family brewer based in Devizes has launched a new look for its crisp, popular 4% golden cask ale Horizon. Horizon has been relaunched in both cask original ale, chilled dispense cask and bottles ready for the summer, offering drinkers a seriously refreshing alternative to lager.
The new branding is inspired by the young Henry Wadworth, founder of Wadworth, who back in the day was a keen adventurer. His first hot air balloon flight was one such feat where he saw his balloon undertake an emergency landing on a Dorset beach, demonstrating his pursuit of adventure. The new branding for Horizon portrays his quest for exciting activities featuring the freedom of Wadworth's hot air balloon drifting across the west country sky.
Speaking about the new look Horizon branding, CEO for Wadworth, Chris Welham said, "This is about celebrating the true adventurous spirit of our founder with a chilled and lightly hopped beer. The new branding portrays west country mischief and the witty and engaging character of the people who love real golden ale. The Horizon brand will appeal to those who already drink cask ale but also to those that go beyond and want to experiment away from their favourite drinks with a fresh golden ale that can be served chilled".
Horizon will be available in original cask format and also via a new chilled dispense tap making it a cask ale to enjoy all year round.
Adding Welham said, "Horizon cask beer can now be chilled at the point of dispense where it is served at 8 degrees temperature, perfect to be savoured especially when the weather is warmer".
The new look Horizon and Horizon Chilled beer branding can be found throughout the Wadworth pub estate and is also available in 500 ml bottles.
Ends
Press Contact: Elaine.beckett@wadworth.co.uk Tel: 07802 782115
Pictured: Horizon Chilled on dispense; Horizon Cask original and Horizon new bottles
Back