Raise a pint of Rising Scrum for Rugby World Cup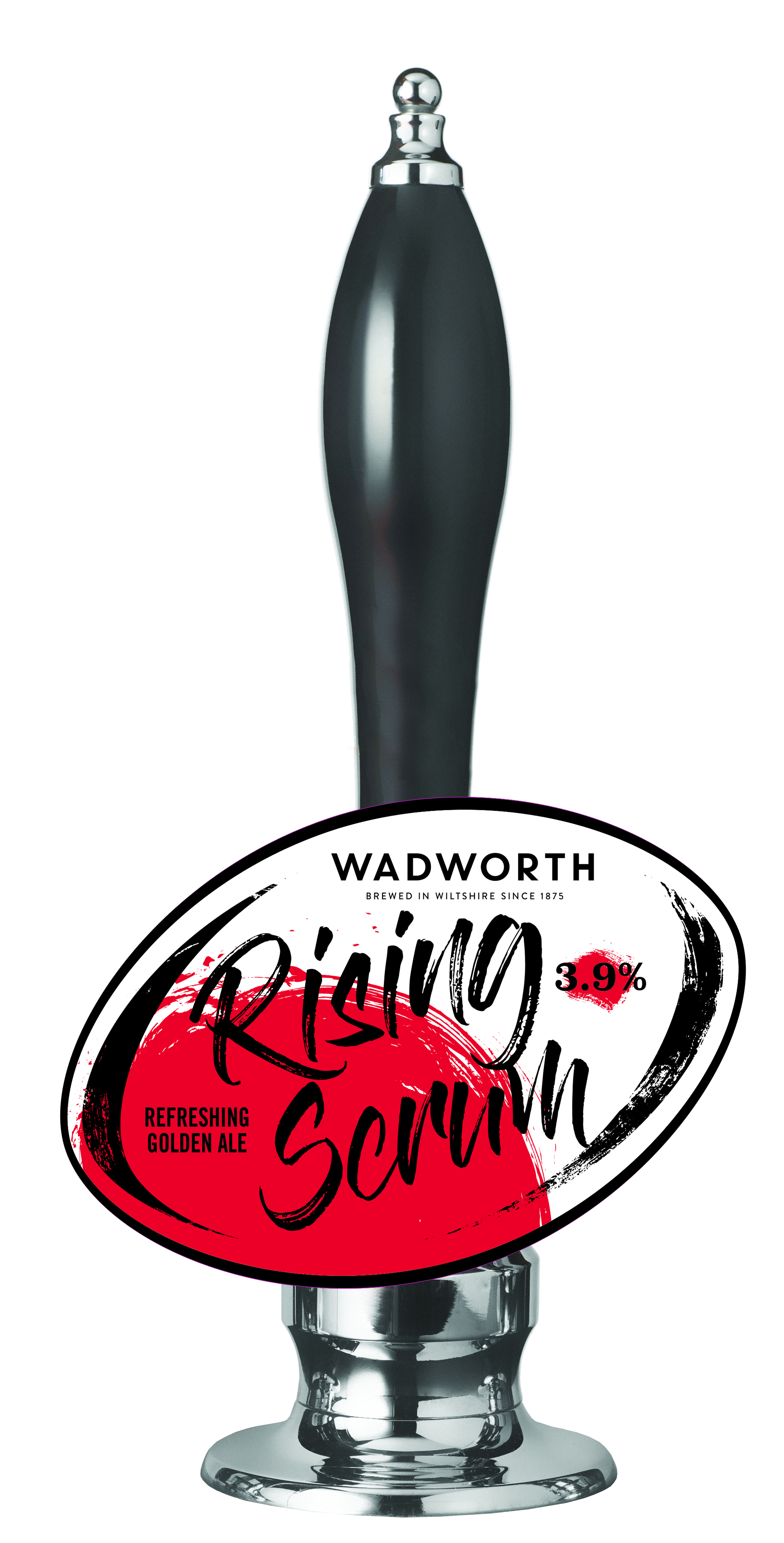 Wadworth brews Rising Scrum Golden Ale
For rugby world cup fans, Wiltshire based brewery, Wadworth has got behind the England team with the launch of their new beer for the event, Rising Scrum. Brewed by the independent family brewer to help drinkers celebrate England's progression through the tournament to become world rugby champions, Rising Scrum will be available from September to November.
Speaking about the new ale, commercial director for Wadworth, Jonathan Thomas said, "Rising Scrum was created especially for the Rugby World Cup and is a great way to toast the tournament. Rugby is one of the biggest sports watched in pubs and we wanted to create a beer that celebrates our team's ability and a great sport so many love".
The new, deep golden ale is highly drinkable with a refreshing bitterness drawn from a specially sourced hop of Japanese origin, Sorachi Ace. At an abv of 3.9% this golden English ale is a perfect session beer to enjoy during the tournament. The rugby ball shaped pump clip features England's red and white colours with a rising sun in the background.
Notes to Editor: For more information on the new range of beers go to www.wadworth.co.uk/beers-and-ales
Back