Brewery Career gets a boost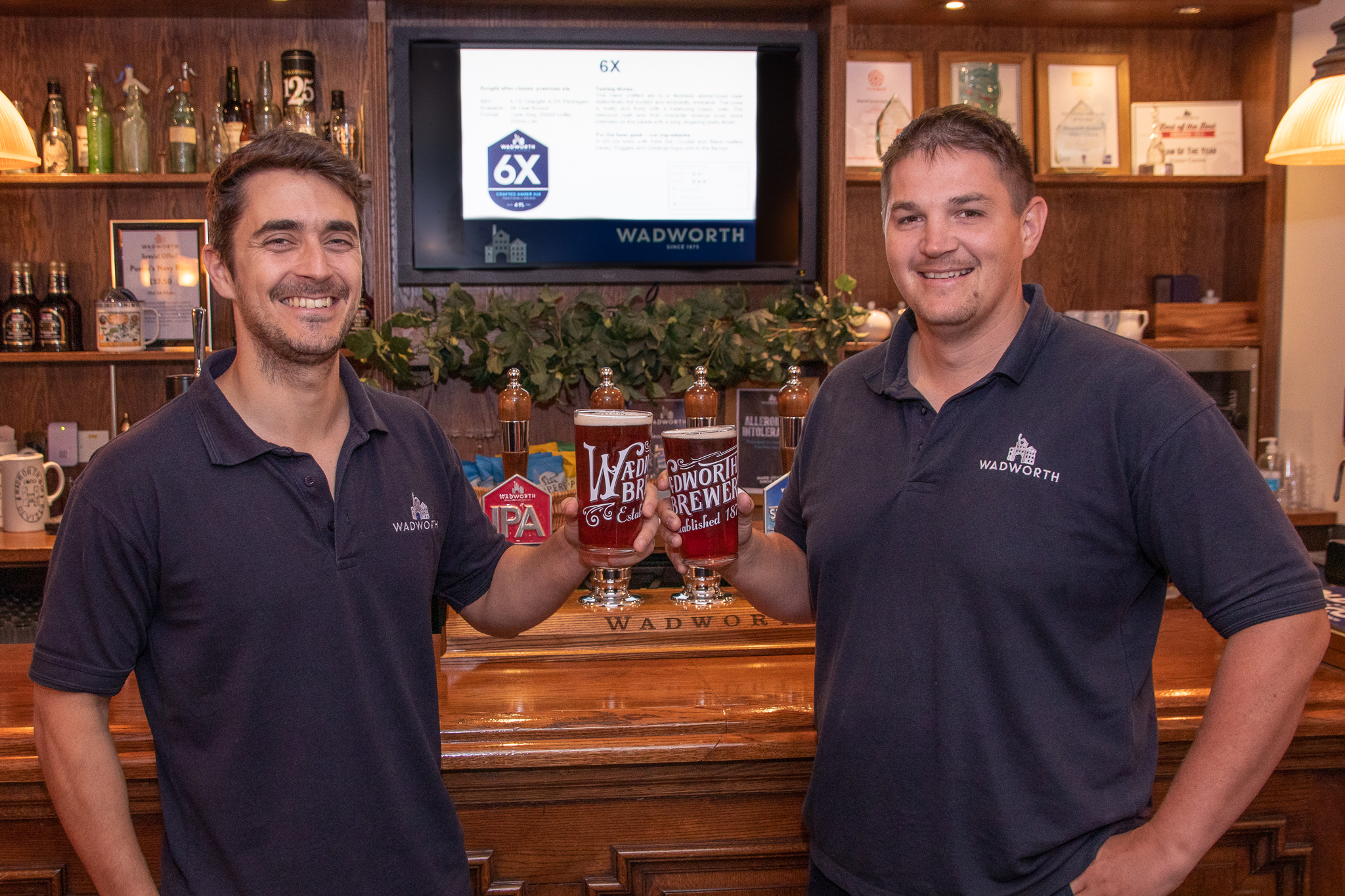 Wadworth's assistant brewer brews up brilliance
Wadworth brewery's assistant brewer Richard Burton has successfully gained the Diploma in Brewing with the Institute of Brewing and Distilling (IBD, London) following three years of studying.
The IBD is one of the world's foremost brewing schools and Richard has now formally qualified as a Technical Brewer, recognising his breadth of brewing knowledge from all respective raw materials right the way through to packaged products. He joined Wadworth in 2017 as assistant brewer and has been at the forefront of developing new beers with the brewery team since then.
Speaking about his success, Head Brewer at Wadworth, Rob Jacobson said, "Gaining this qualification is a major milestone in any brewer's career and something to be very proud of. We are delighted for Richard and his successful qualification".
Richard Burton, Burt as he's known at the Wiltshire based brewery said, "I love beer and I love brewing and getting to this stage is fantastic. I'm going to continue exploring what brewing can create and it's great to be able to do this at a regional family brewer with such a heritage".
Richard will continue with his brewing qualifications which started with a Brewery Internship and the General Certificate in Brewing. This leads to the Diploma in Brewing and then the ultimate brewing accolade, Master Brewer.
CEO for Wadworth, Chris Welham said, "As an independent family brewer and regional pub operator it's imperative that we retain the art of cask ale brewing and continue to develop our Great British pubs, two things that are totally unique to the UK. It has been wonderful watching Burt grow and learn. He is one of many in our team at Wadworth who are playing a big part in retaining two iconic British institutions: a quality pint of real ale and a proper pub and I'm very proud that we are still at the centre of this".
ENDS
Pictured: Wadworth's Head Brewer, Rob Jacobson with Richard 'Burt' Burton celebrating his Diploma in Brewing qualification
Back