OLD COOL IS THE NEW COOL: WADWORTH 6X REPOSITION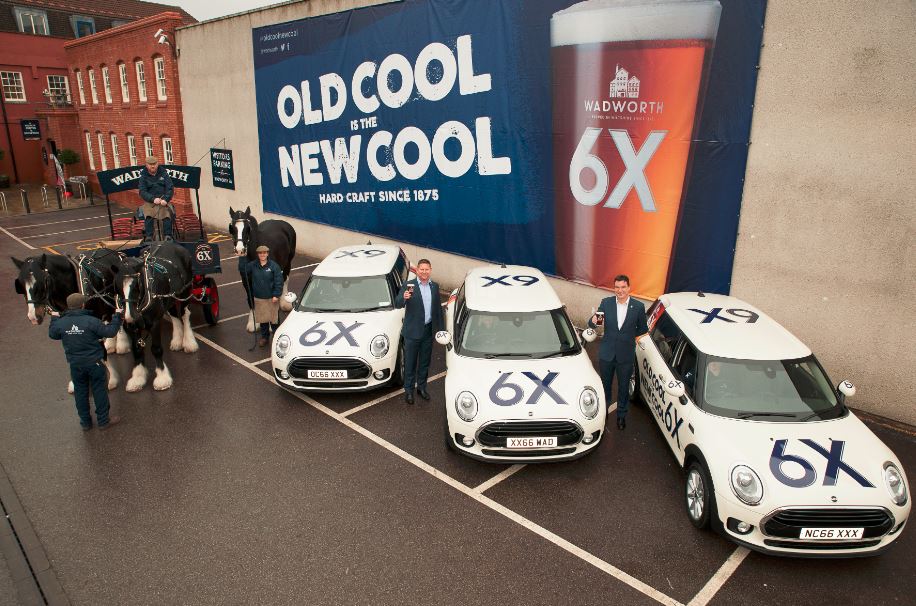 •Wadworth kicks off 6X 'Old Cool is the New Cool' campaign to reposition classic premium ale
•68% of 46+ males are familiar with the beer and still want to drink it
•Brewery begins nationwide #6XMini tour and kicks off campaign with showcase event
Wadworth, the pub operator and family brewer, has given its iconic 6X craft ale a facelift with a rejuvenated image and exciting brand campaign, Old Cool is the New Cool. The campaign not only encourages 'kings of the old cool' to return to their favourite beer, but it also introduces 6X to a new generation.
Following consumer research that identified 68% of males aged 46 and above were familiar with 6X and wanted to drink it*, Wadworth is positioning its most popular beer as the drink of choice for this demographic and encouraging craft beer and ale drinkers to champion that the Old Cool is the New Cool.
First brewed in 1923, the handcrafted ale is a timeless amber-hued beer and distinctly full bodied, with malty and fruity notes. Available all year round, it's known as a beacon on the bar for many ale drinkers. Now, Wadworth looks forward to not only reengaging the original 6X fans, but also inviting new drinkers to make 6X their next tipple.
To celebrate the rebranding of Wadworth's most popular beer, the brewery hosted a showcase event demonstrating the company's heritage and cementing their ambition for the amber ale. Wadworth's working shire horses - the old cool transport - Monty, Max and Archie, who deliver the beers to 25 local Wadworth pubs in the area, pulled a branded dray followed by Wadworth's three branded 6X Mini Countrymen – the new cool transport.
The branded minis will embark on a nationwide tour, encouraging consumers to tweet, post on Instagram or share on Facebook a photo of the minis as they make their way across the country using #6XMini for the chance to win a range of Old Cool New Cool goodies.
Elaine Beckett, head of marketing and communications at Wadworth, says: "Whilst drinking 6X, this cool generation were wearing Adidas and playing vinyls way before their children and grandchildren. They'd already driven minis and worn Aviator sunglasses; all the new cool of today just like the 6X drinkers' old cool!
"This campaign aims to re-engage with the core 6X drinker whilst attracting their sons, daughters, nieces and nephews and grandkids to enjoy this iconic brew and we look forward to hearing what consumers think."
To find out more follow @Wadworth on Twitter, @OfficialWadworthBrewery on Instagram or go to www.facebook.com/wadworth6X.
Back