Spring in a glass with Wadworth Burnt Orange IPA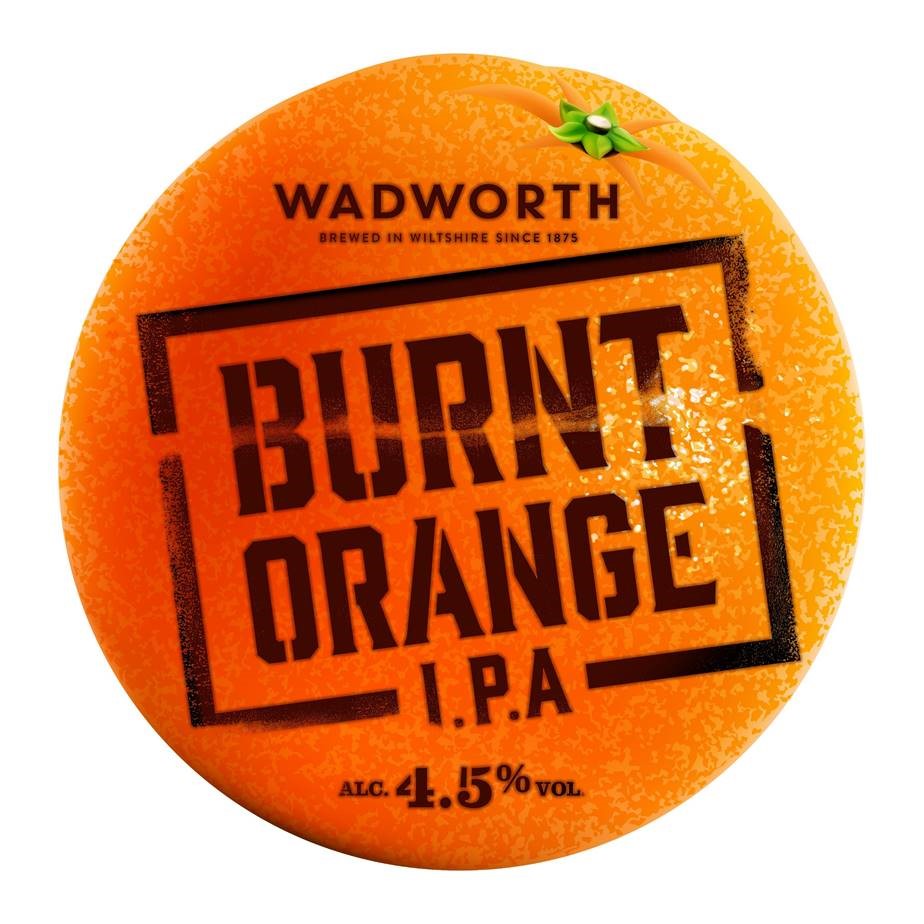 New English IPA from Wiltshire brewers
Drinkers will be able to enjoy a glass of English IPA this summer following the launch of Wadworth's Burnt Orange IPA in May. The independent family brewery based in Devizes, Wiltshire has created the new Indian Pale Ale ready for Spring 2019.
The pale ale has an orange hue with a striking aroma of citrus peels balanced with toffee and caramel from speciality kilned malts and showcases hops. The English IPA is 4.5% abv and is available in cask throughout May.
Speaking about the new seasonal ale, commercial director for Wadworth, Jonathan Thomas said, "Our brewers have been busy creating some great new flavoured beers for this year. This is an exceptional IPA with lots of citrus hop flavours to create a deep golden beer which we are sure real ale lovers will really appreciate alongside those trying out cask beer for the first time".
Wadworth is located in Devizes in Wiltshire and has been brewing beers there since 1875. It brews its iconic original ale, 6X there alongside other favourites such as Horizon and Swordfish and more recently Wadworth Game of Stones.
Pictured: Burnt Orange IPA
Ends
Back