Henry's IPA is back on the bar alongside new look 6X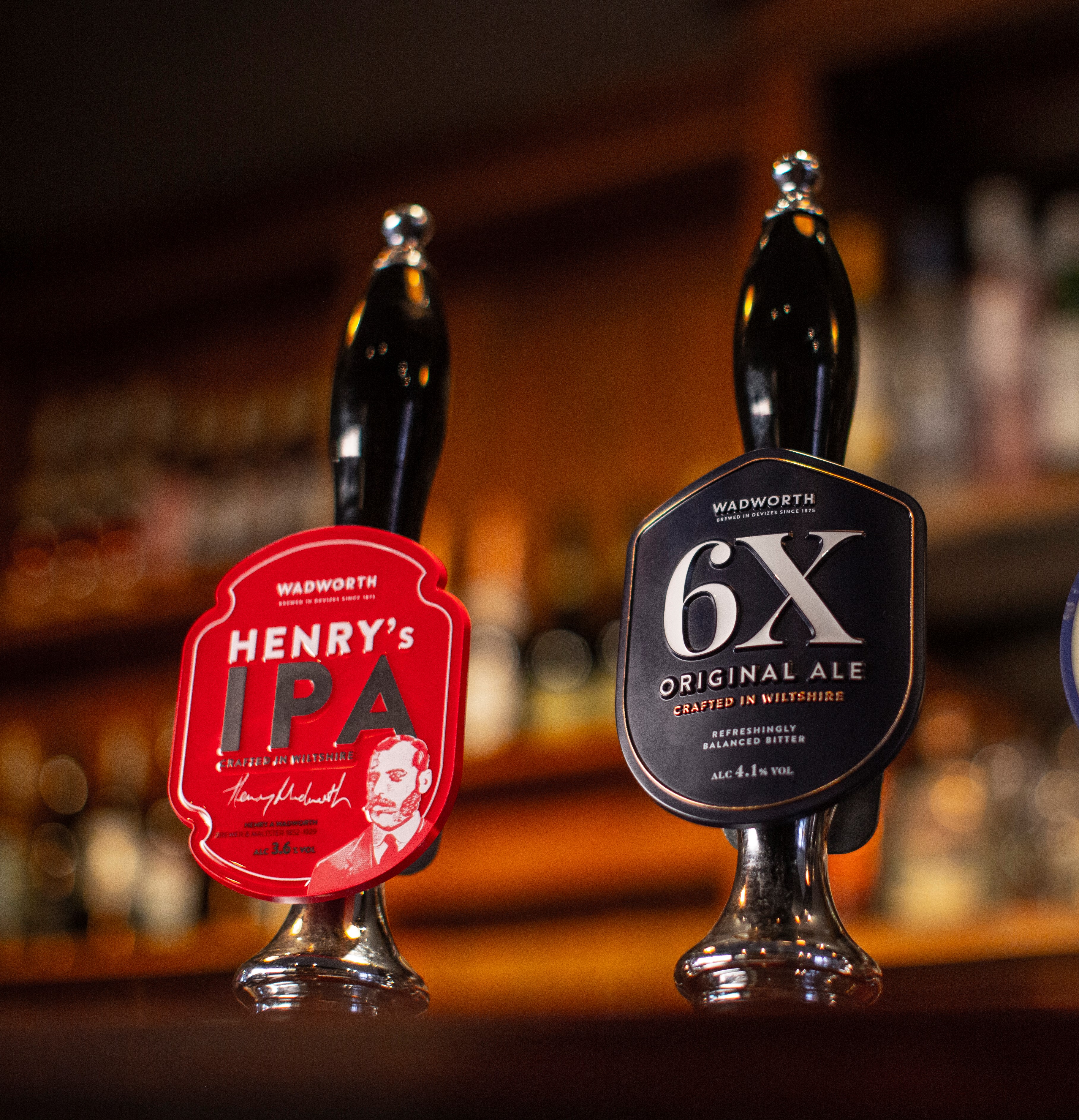 Wadworth beers relaunched
Wadworth, the independent family brewer and pub operator from Wiltshire has re-introduced the name of its founder Henry Wadworth as part of its IPA cask ale rebrand and created a fresh new look for its iconic 6X beer.
Both beers have been enjoyed across Wiltshire and the south of England for decades with the latter popular right across the UK. Henry's IPA and Wadworth 6X are well known as original ales and the rebrand recognises their heritage, authenticity and status as time-honoured bar favourites.
Speaking about the rebrand, CEO for Wadworth, Chris Welham said, "6X and Henry's IPA have been a firm favourite with drinkers of Wadworth beers for nearly 100 years and we wanted to celebrate their history and heritage as an award-winning original ale and IPA. The new look 6X ensures it has real stand out presence on the bar, recognising its roots and heritage. By bringing back our founder's name, Henry Wadworth on all of the IPA branding, we've re-emphasised the association his name has historically had with this great beer. People still refer to a pint of Henry's so it was only right his name is back where it belongs on the pump clip."
The new look beer pumps can be seen in all Wadworth pubs this Autumn and will be rolled out nationally in the coming months.
Pictured: The new look Henry's IPA and 6X back on the bar at Wadworth
Ends
Press Contact: Elaine Beckett; Tel: 07802 782115
About Wadworth: Wadworth is a regional pub operator and family brewer, with nearly 200 pubs across the South West of Britain. Founded by Henry A Wadworth, the family business passed to his founding partner John Smith Bartholomew and is now in the fourth generation of ownership by the Bartholomew family. Wadworth has brewed beer in Devizes, Wiltshire, since 1875. Its pub estate is split between tenanted and managed pubs and Wadworth works hard to ensure that its pubs offer a warm and welcoming atmosphere, excellent quality food and drink including its iconic and award winning original ale brand, 6X. For more information visit: www.wadworth.co.uk
Back