New Mild for March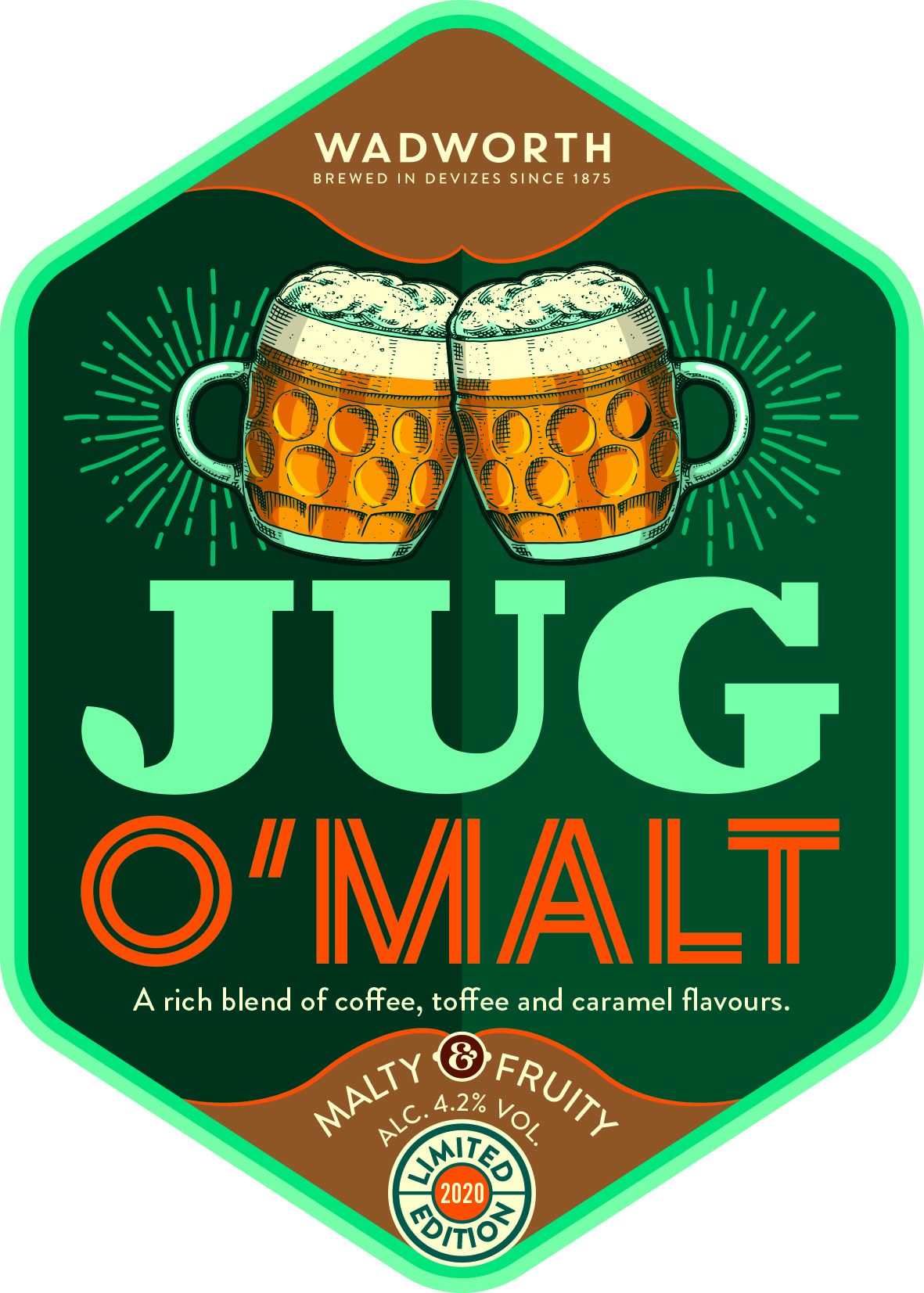 Jug 'O' Malt available this Spring
Wadworth the independent family brewer based in Wiltshire has created a new Mild for March called Jug 'O' Malt. This mighty Mild has coffee, toffee and caramel tones made with Goldings and Bramling Cross hops. At 4.2% abv the ale is brewed with speciality malts Crystal 150, Crystal 90, Chocolate, Brown and Munich Malts along with Goldings and Bramlings Cross hops. The beer tastes great with braised beer and roasted red meats and strong flavoured cheddars.
Speaking about its launch, commercial director for Wadworth, Jonathan Thomas said, "This is the first new Mild Wadworth has brewed for many years and we believe it's one of the very best. It will be a great addition to pubs this March".
Wadworth has brewed six new seasonal ales for 2020 that are available nationally and in their own pubs in the West Country.
Ends
Pictured: Jug 'O' Malt pump clip
Back