Through a combination of online and face to face learning we ensure you receive all the training required to be able to carry out your role confidently and safely.
Apprenticeships are available for a range of roles which provide you with the development and support you need to progress your career.
Comprehensive induction programme
Extensive range of online courses
Face-to-face training and coaching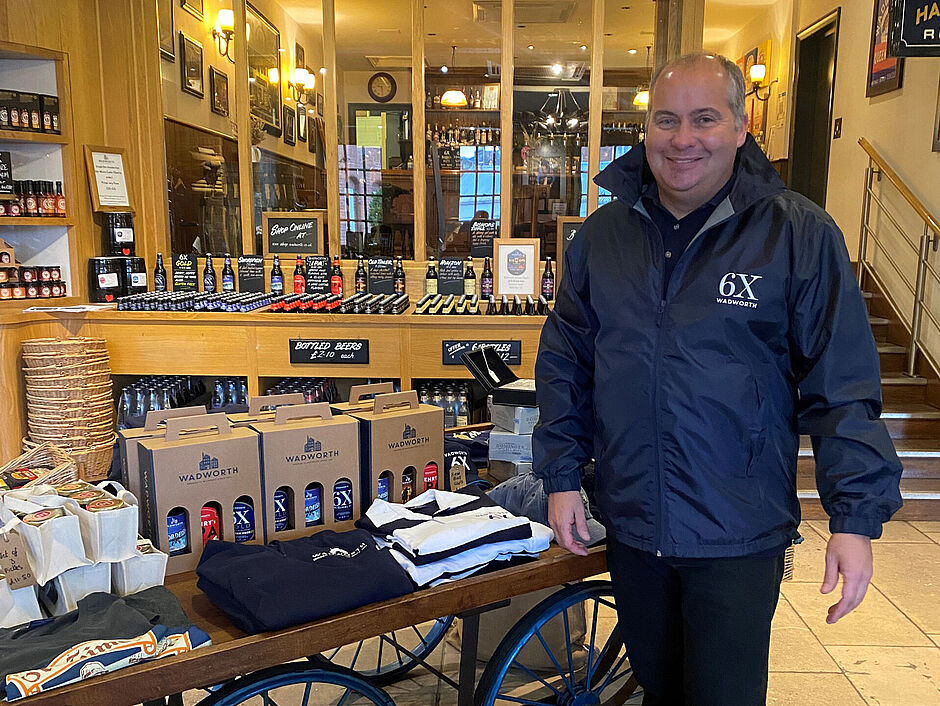 Manager, The Brewery Tap & Shop
I started my career with Wadworth when I came to Devizes in 2000 working as a manager for a tenant at The Fox & Hounds Devizes. After 18 months the tenant decided to move abroad which is when Wadworth approached me to become the tenant and licensee of the pub. I ran the pub for a further 6 years. After a break with Wadworth I re-joined the company working in the managed house department at Wadworth just over 6 years ago. In this time, I opened 2 refurbished pubs and also ran 2 dual sites The Green Dragon/Three Crowns and Three Crowns/Black Swan. I decided after many years running public houses that I required a change in direction, I was then approached by our Managing Director to run The Brewery Tap & Shop here at Wadworth. This is a diverse role managing the retail offer both here at the Brewery and online, the visitor attraction, all the events and the tap room. Working for Wadworth I thrive on the company culture and every employee is valued as a person instead of being a number with big corporate companies. Working in hospitality is very challenging and sometimes demanding but Wadworth offer work-life balance and flexibility with great benefits including the opportunities to continue my own professional development.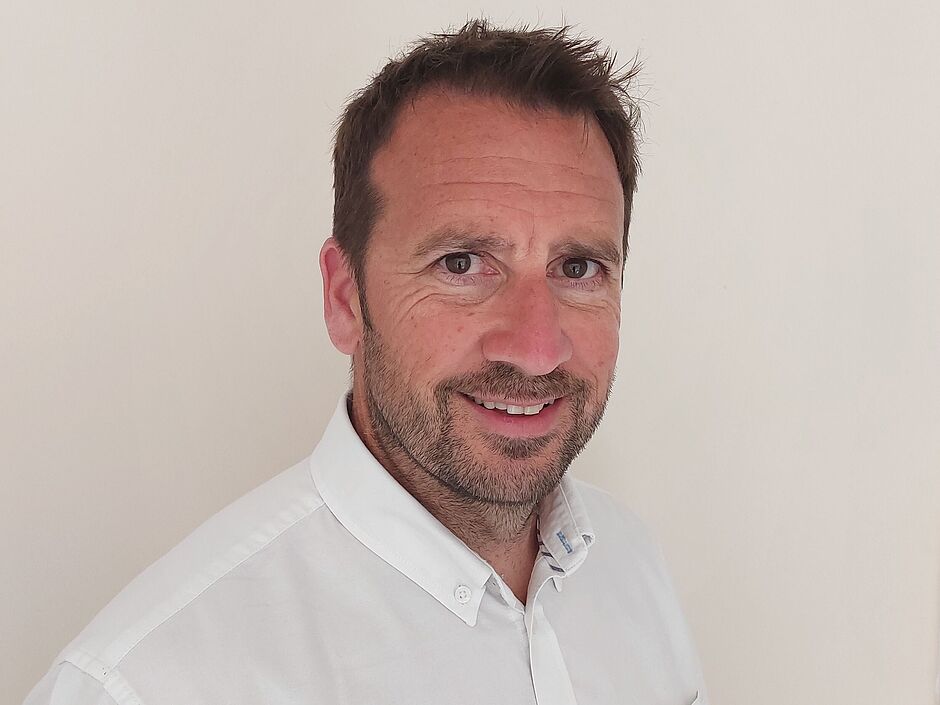 Retail Development Manager, Tenanted Trade'
I have been at Wadworth for 10 years and joined the company as I wanted to be part of a local, family run brewery that had a great reputation and was also renowned for investing in their staff, which ultimately would give me opportunities to grow and develop my career in business development. I started at Wadworth as a Retail Development Manager, working as part of the proactive and professional Tenanted Trade team. As a team, we work exceptionally well together, helping and supporting, guiding and striving to bring out the best in our Business Partners, for the benefit of the business. I can see how my role contributes towards the growth and success of the company and I feel fully supported by both my direct line manager, and the company as a whole who provide ongoing training, development and support so that I can develop my potential within the company. My role involves me being out on the road the majority of the time; visiting sites, supporting Business Partners; interviewing etc, but there is also a fantastic work-life balance enabling me to work from home should I need to and be flexible with my working hours. I would wholeheartedly recommend considering a career at Wadworth, there are lots of opportunities to develop and grow and for me, I really look forward to what the next 10 years will bring!
Retail Development Manager, Managed Houses
I joined Wadworth in 2008 and enjoyed 8 years as a manager before moving to operations in 2016. I have loved working for a company that puts its people at the front of its plans for the future. I was given the opportunity to develop myself and improve as part of an excellent team. Wadworth have strong core values which sit at the heart of everything they do and its great to be able to work to those values. It's been a very hard couple of years recently but despite those challenges I feel like we have worked hard as a team to get through it and I'm excited for what the future holds and to continue to be part of the Wadworth Family.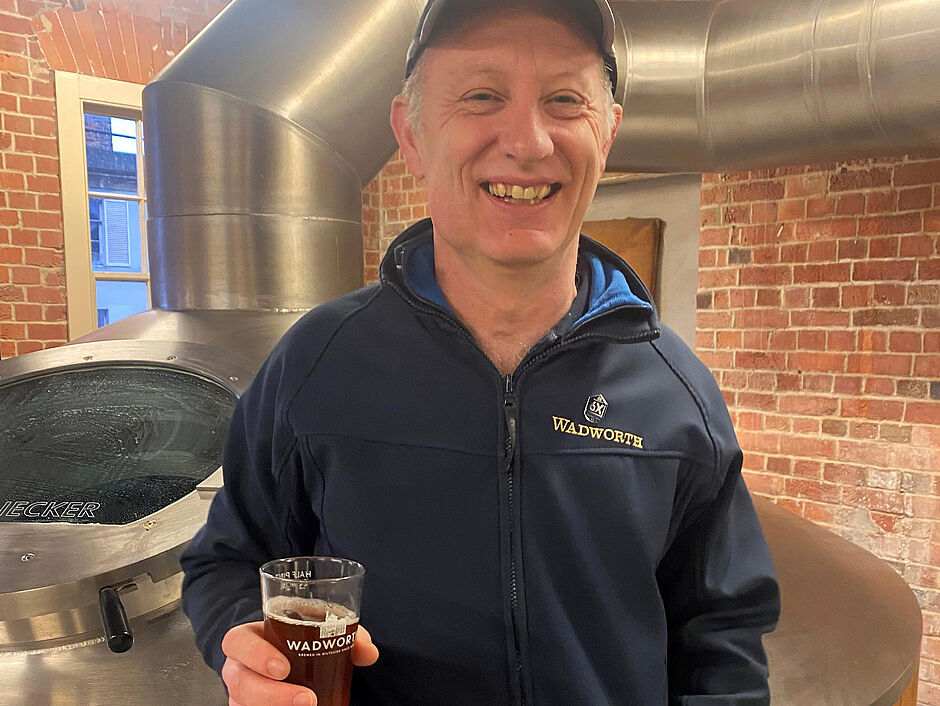 Head Brewer
I first joined Wadworth on a 6-month contract in 1993 after cutting short studying for a Mechanical engineering degree (ok, I didn't quite pass my second year), I was fortunate that this turned into a permanent position working in the laboratory. I left Wadworth to go travelling but was lucky enough for a position in the lab to become available after a few months of returning to the UK, I had made it known that if anything appropriate came up I was keen to come back. The lab was a great place to start your life in brewing, you get to see all the areas of the brewery and have the important job of making sure nothing is amiss before the beer leaves the brewery. I was keen to study to become a brewer and Wadworth were happy to fund my study whilst I continued working. Three years of study resulted in me passing my diploma, I could now be called a Brewer and receive the hallowed white coat, the traditional attire of a brewer (nowadays we have done away with this tradition). Quality assurance Brewer followed Assistant brewer which eventually led to the proud moment to be able to call myself Head Brewer at Wadworth. For me, Wadworth have been great as an employer, they've enabled me to study and progress, I appreciate their family values, the team you work with, and the benefits such as a good pension, discount card and vouchers, that, and the fact that they are keen to train and develop people wherever possible. It also helps coming to work knowing that you will be producing a wonderful product, doing something that you genuinely enjoy.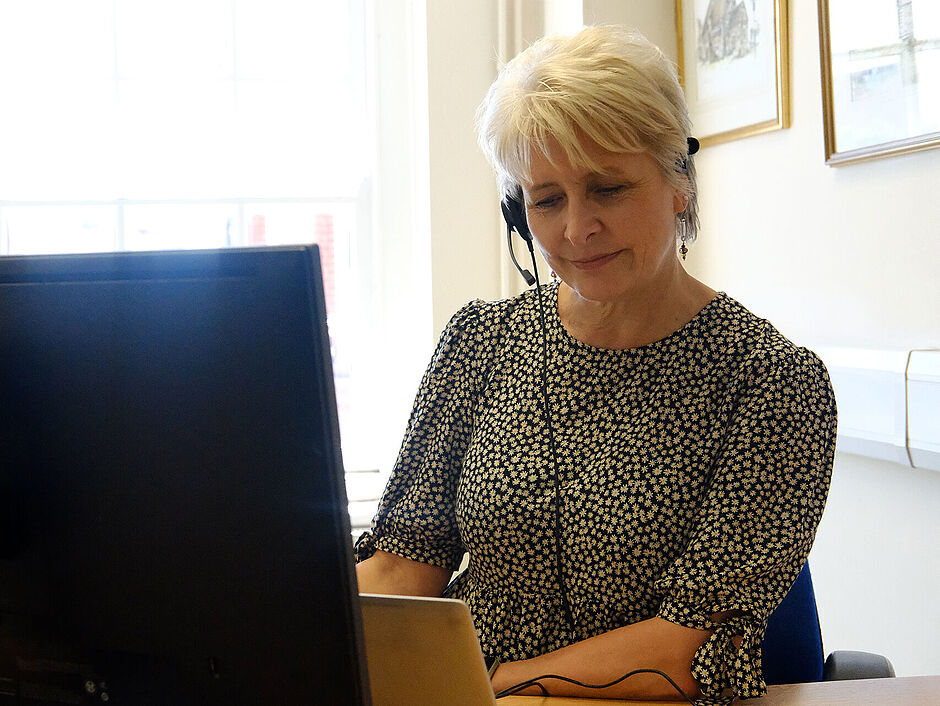 PA to Directors
I started working for Wadworth in 2004. My first role with Wadworth was as a Training and Recruitment Secretary on a 16 hour contract. This was perfect for me when my children were young and then as they have got older my hours and roles have changed over the years. I have also worked in the tenanted trade department and on the property help desk and for the last 10 years I have been a PA to the Directors. Wadworth has changed a lot over the last 18 years, but it is still a great place to work. We work hard but we do have a lot of laughs and fun along the way and I consider myself very lucky to enjoy going to work!
Dave Satchell
General Manager, Red Shoot Inn
"Having worked for Wadworth for many years I moved to a different Company when the pub I ran was sold and I can only say how delighted I am that I have been able to rejoin as a Wadworth General Manager. The welcome has been both warm and genuine and all the people I have come in to contact with have been unfailingly helpful. It is a pleasure to work for a Company that values you and appreciates the efforts you put in."
Tracey Sharp
Retail Development Manager, Tenanted Trade
"I've been working in hospitality for 30 years. From Bar Maid to RDM, large Pub Co to Family Brewer. I have just passed my 8 year work anniversary at Wadworth. I love the fact that we are all on first name terms, whatever job you do within the Brewery. We are all one working family."
Jade Whitfield
General Manager, Cleveland Bay
"I have worked for Wadworth for over 16 years now and it's more than just a job to me. They are very supportive and let you give your input within the business and make you feel like a valued member of the team."
Andy Trzebunia
Deputy Manager, Red Shoot Inn
"I appreciate the fact that Wadworth are a family run business, unlike other companies I have worked for you feel like your opinion matters."
Lily Moore
"It's a fun working environment with great training and development opportunities offered to us from our very supportive general manager."
Amy Hastead
Team Member, Red Shoot Inn
"I really enjoy working for Wadworth, not only do we have a great team at The Red Shoot but we have a great relationship with the other managed houses in our area and it makes you feel very included with the whole Wadworth estate."