MP officially opens Wadworth pub after £400K refurbishment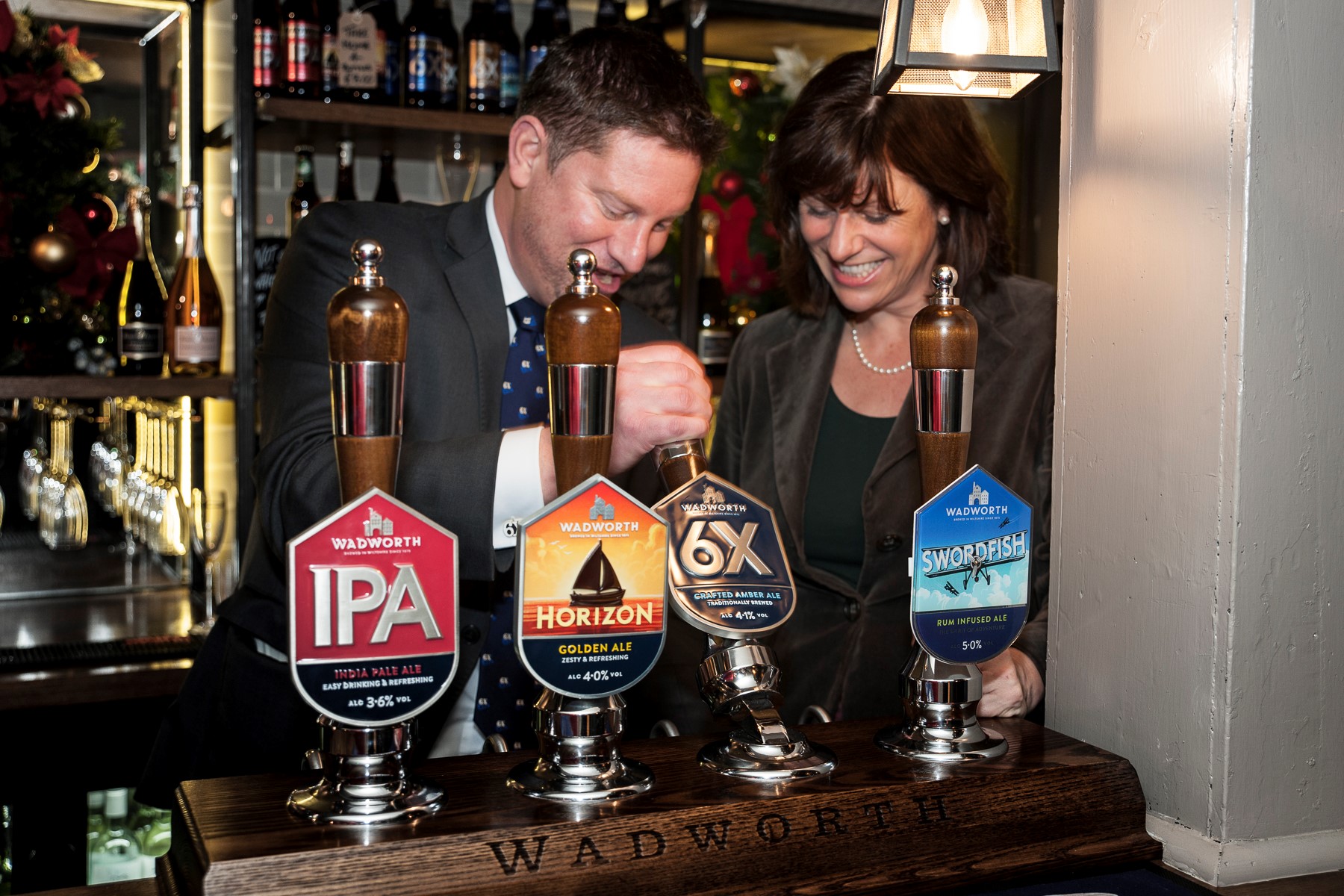 On Friday 16 December, we invited local MP, Claire Perry, to the Three Crowns in Devizes to officially mark its opening. Reopened in October, the Three Crowns received an impressive £400,000 investment, generating eight new jobs for people in the area, along with a contemporary and cosy new look and feel.
The Three Crowns was completely refurbished throughout, including a new open plan layout and bar and, since opening in the autumn, it's received glowing reviews from the locals. The removal of the outside toilet block has made way for a contemporary exterior courtyard, whilst a newly installed kitchen has been created to enable the pub to now serve food all day, every day.
Claire Perry said: "I was honoured to be asked to officially open the refurbished Three Crowns pub in Devizes. Wadworth is such an iconic local brand and I am delighted that Chris Welham, the new CEO, is leading a comprehensive business investment programme for pubs in the area. It's great to see the Three Crowns flourishing and it was a pleasure to meet the welcoming staff and sample a pint of 6X, and I am very much looking forward to returning soon."
Chris Welham, CEO of Wadworth, added: "We're so thrilled to see how well the revamped Three Crowns has been received by the locals, whether it's for a family meal or enjoying one of our Wadworth beers by the fire. We'd like to thank Claire for visiting our pub and we're pleased to hear she enjoyed the Wadworth experience. We look forward to welcoming her back next time!"
Back