Wadworth brews 3 new ales for summer 2019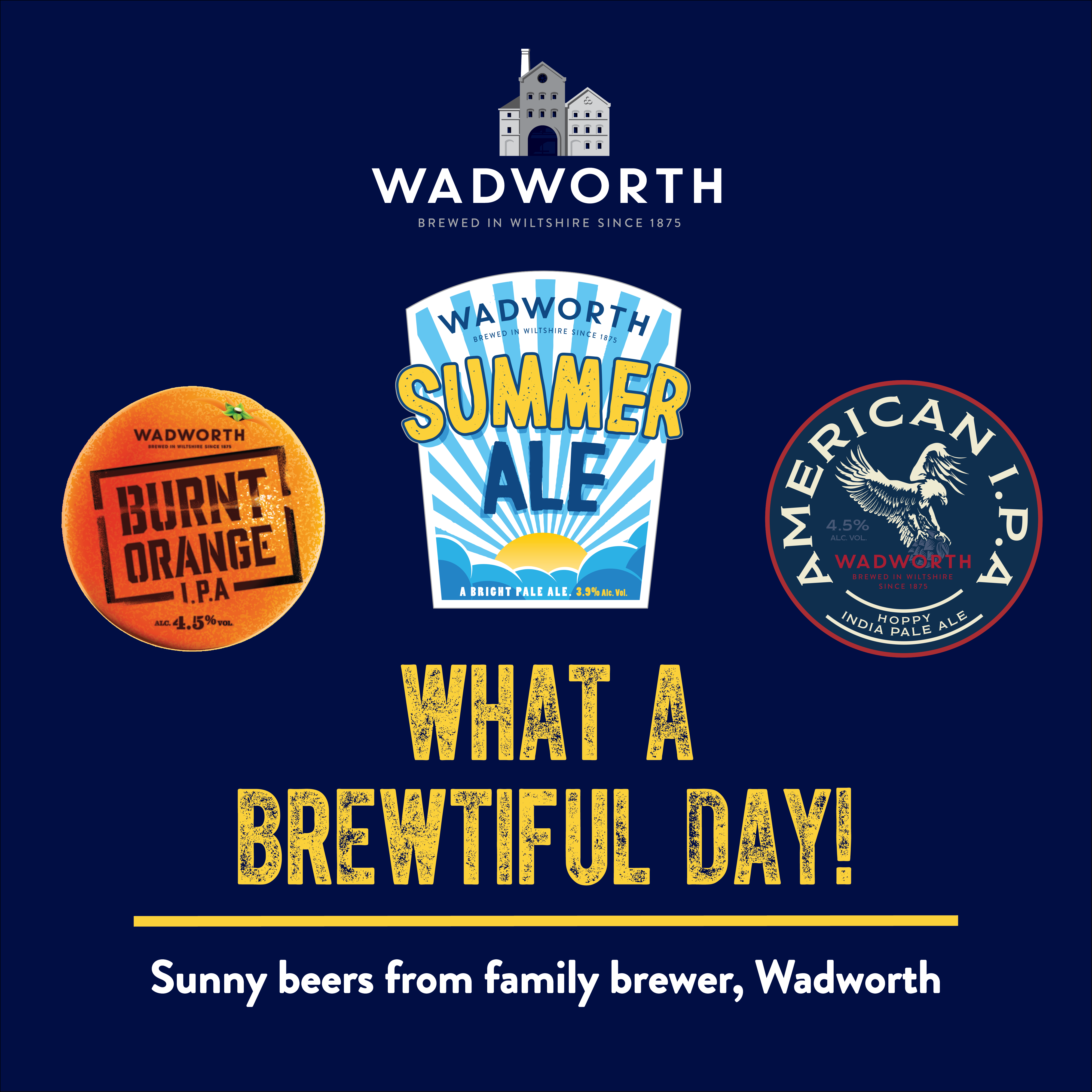 Burnt Orange IPA, Summer Ale and American IPA new from Wadworth
Wadworth's brewery team have been busily brewing up three new ales for summer 2019. Launching this spring and summer, customers will get the chance to try the new beers: Burnt Orange IPA, a pale English ale with citrus aroma; Summer Ale, a real thirst quencher golden ale and a salute to the style, Wadworth's own American IPA with a zingy and clean finish on the palate.
Speaking about the new range, Jonathan Thomas, commercial director for Wadworth said, "We wanted to really experiment this year with popular new hop varieties and flavours. This new summer range provides unique beers for those established cask beer drinkers as well as appealing to new drinkers just starting on their cask beer journey".
Following a successful trial in 2018, Burnt Orange IPA is available from April and is also featured in Wetherspoon's spring cask selection. Flaked barley is added with four varieties of malts; Pale Ale, Amber, Munich and Wheat malt and bitterness and aroma is introduced through Admiral and Amarillo hop varieties to create American IPA ready for the 4th July summer celebrations. The Summer Ale has been created to bring sunshine in liquid form with this new session golden ale having tropical fruits and spicy floral flavours balanced with a malty and biscuit sweet profile.
Wadworth as an independent family brewery has been brewing cask beer since 1875 in Devizes, Wiltshire and has a core range of beer available all year round which includes the iconic 6X original ale.
Ends
Notes to Editor: For more information on the new range of beers go to www.wadworth.co.uk/beers-and-ales
About Wadworth: Wadworth is a regional pub operator and family brewer, with over 200 pubs across the South West of Britain. Founded by Henry A Wadworth, the business passed to his founding partner John Smith Bartholomew and is now in the fourth generation of management by the Bartholomew family. Wadworth has brewed beer at its Victorian brewery in Devizes, Wiltshire, since 1875, and is one of the few remaining family brewers to deliver to the local area using shire horses. The estate is split between tenanted and managed pubs and Wadworth works hard to ensure that its pubs offer a warm and welcoming atmosphere, excellent quality food and drink including its sought after brand 6X. For more information visit: www.wadworth.co.uk
Back